There's no doubt dating can be nerve-racking especially if you have been out of the game for a while. Before we get into what not to do on a date it's important to note that it's totally normal to be nervous, excited and even a little awkward. No one is expecting you to be a modern day Casanova but there are several simple things you want to stay well away from particularly in the early stages of a relationship. In this blog we take a look at a few of our top dating don'ts.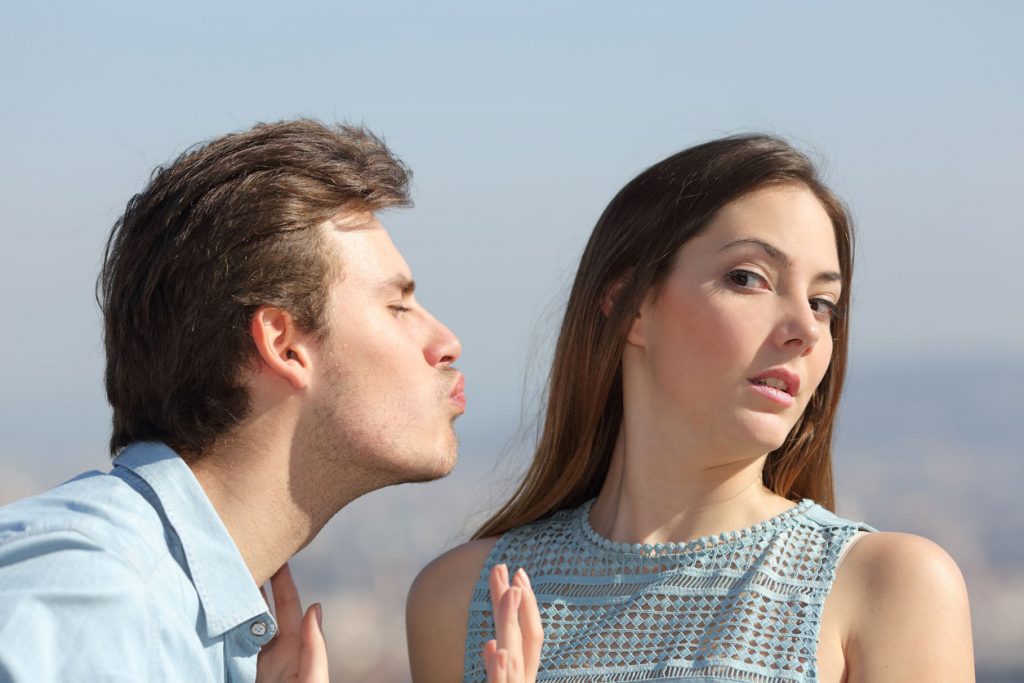 Don't Be Late
Sure you might get a flat tire, you might miss the train or you might get caught in traffic but, whatever your excuse, if you show up late to your first date you're not off to a great start. We all no the importance of a first impression and leaving your date waiting awkwardly at the meeting place is not a good one. In saying that you don't want to arrive 3 hours early. Our top tip is to aim to get there a half hour early and grab a coffee at a café around the corner to help calm your nerves. That way you won't show up late, in a rush and flustered.
Don't Just Talk About Yourself
Without question, one of the biggest turn offs in a date for men and women is someone who only talks about himself or herself. Sure, if she asks you a question you will want to respond with a meaningful answer but don't forget to ask questions back. Our tip is to ask a question and actually listen to the answer so you can ask another question that flows on from that. The goal is to avoid awkward silence. Silence is fine but by the time it becomes awkward your date is already on the slide.
Turn Your Phone Off
Unless you're expecting a call from your dying relative or maybe the president, turn your phone off for a few hours or at least put it on silent. Answering your phone on a date or just 'quickly' texting back your best friend is a huge dating don't and by turning it off or putting it away you won't be tempted. Our top tip is to turn it off and be truly present for the few hours you get to spend with this person. Who knows, maybe you're meeting the love of your life. Your Facebook can wait!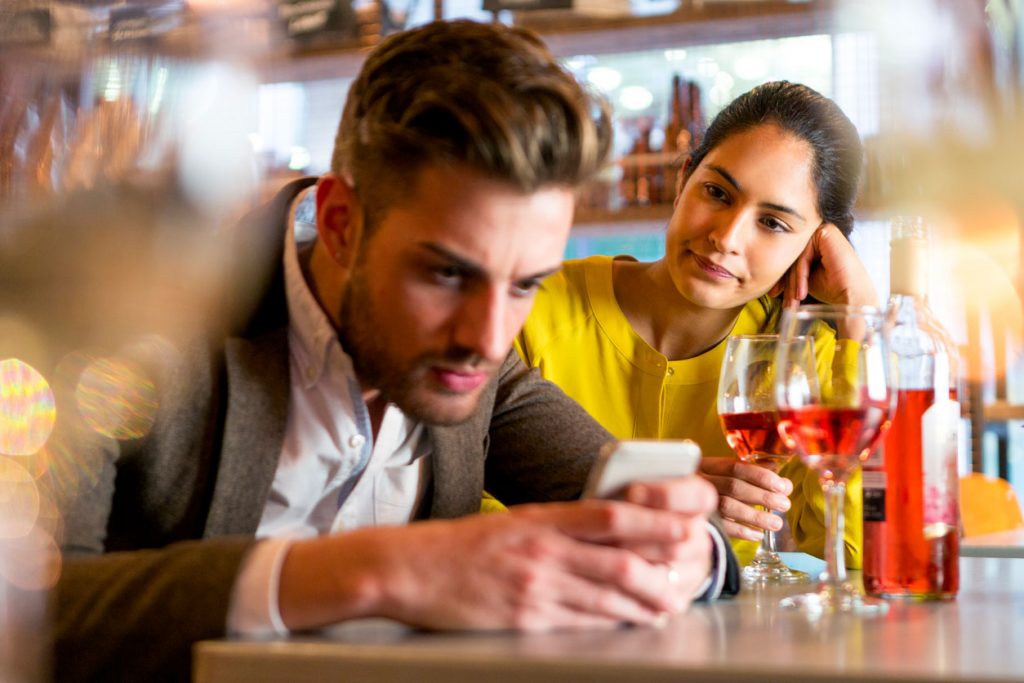 Don't Ask About The Ex
If there's a better way to take energy out of date than asking about the ex then we don't know it. Avoid the topic like the plague and stick to fun, positive topics, there will be time to get into the deep stuff later on. Our tip, while you are shelving the ex conversation also put away politics and religion. Nothing good can come from it and worst-case scenario is you end up having a huge fight.
Don't Share Too Much
She wants to get to know you but she doesn't want to get to know about your bodily functions or awkward upbringing…at least right away. It's important to be yourself but it's important to know when not to share something on a date. Our top tip is if you're unsure, save it for down the track. You want to get to know someone and she wants to get to know you but there's a line you don't want to cross too early.
When you're nervous and unsure of what to say next or how the date is going, just remember she probably feels the exact same way. It's normal to be nervous on a date but if you keep these few tips in mind of what not to do, you can go a long way to making it an overall success. Ready for more dates? Check out these websites.