These are the 10 most important things you need to know before you start dating a Latina. These tips will help you understand the culture, family and habits of a Latina.
1.We come from a traditional and male dominant society. As a Latina living in a Western country, I noticed a lot of differences in attitudes towards dating. Most Latinas are brought up in a family with traditional gender roles; the man is the main income earner and decision-maker while the woman will take care of the children and home. Things are changing gradually with more Latin women willing to share the bill, but many Latinas still believe the man should be the one to pay because this is how they were brought up. Don't consider this a red flag when dating a Latina.
2.Latinas love to spoil and pamper (consentir) the person they're dating.  My first point leads me to this, as being brought up in a traditional family and in a male dominant society, we were taught to make our partner feel extremely taken care of and special. You'll see we will usually cook or arrange certain things depending on your likes and preferences. Nevertheless, times are changing and although I still spoil my husband in a lot of ways, we both help at home.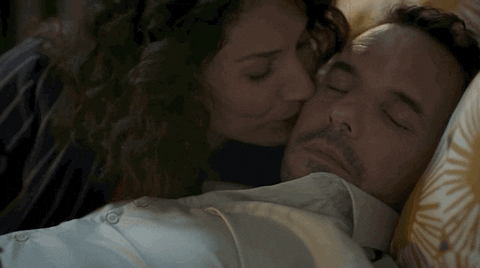 @unsigrandsoleil/GIPHY
3.We are extremely proud to be Latinas. We are always going to be very passionate about our country, culture, and language, regardless of what has happened in the past. NEVER think it's a good idea to speak negatively about any of those topics when you are dating a Latina. We do not like to be stereotyped like what you see in the media and will likely take offence
4.Most Latinas will be very expressive with their feelings. Usually, people that already know me can easily tell if I'm mad or happy, I'm not going to hide it. If I'm mad, I'll be very mad and you'll see it in my face what we call in Spanish "Cara de Puño" haha. I've seen this in a lot of Latinas, usually, we can identify when another Latina is like that. On the other hand, if we're happy you'll also see it in our face, our behaviour, touchiness and giggles. You'll become such an expert in understanding our feelings that you'll know what type of "Ay!" We're referring to. If it's "Ay! que lindo" (Aww so cute)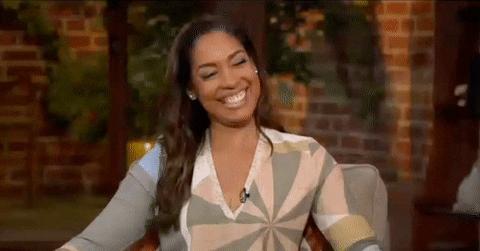 @identity/GIPHY
or "Ay! No te aguanto" (Agh I can't stand you).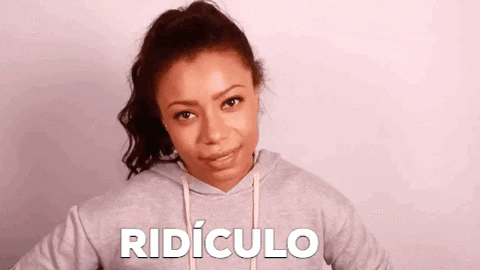 @ShalitaGrant/GIPHY
5. We are naturally passionate women. As we're very expressive with our feelings, you'll see that if we love someone or something we'll fight for it. Believe me, you'll know when a Latina is fighting for someone or something, we can just see all the things she's willing to do,  to have it.
6.We are used to kissing on the cheek when meeting a new person. You'll see that most Latinas will greet other Latinos with ONE kiss on the cheek, usually, we know western people are not used to this so we won't try it. Don't be jealous if you see a Latina kiss a man on the cheek, it's most likely just a greeting.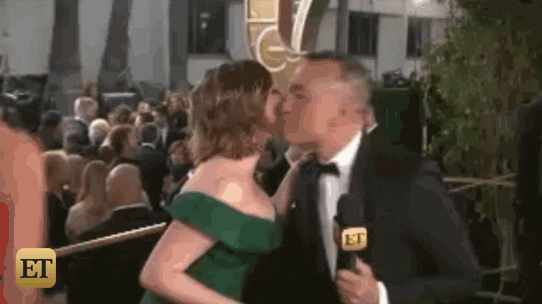 @etredcarpet/GIPHY
7. We are very physically affectionate. You'll see that regardless of the event you guys are in, she'll constantly touch your hands, arms, etc. This is because we were raised with a lot of physical contact and we express that in our behaviour. It could also be a sign that she's flirting with you but, be prepared to really differentiate both because you wouldn't like to understand things are moving too fast when they're actually aren't.

8. Most Latinas love to dance. Don't worry if you're not a good dancer, we don't care about that. What we do care about is if you're willing to learn or just go to the dance floor and have a good time. You'll see dancing is a part of any Latinas essence and would be a big part of her life.

9. Family is ALWAYS number one. Since we're born we are taught that family is a very important part of our life and that they'll always care for us like nobody else. When a Latina takes you to meet her family, always be yourself and demonstrate a lot of respect to their culture and traditions. In your first visit, you could probably see men in her family may appear cold and disapproving but that is because they are very protective of their family.

10. Don't assume we come for your money. I get very angry when I hear people say that Latinas are gold diggers or are just interested in money. Like any other type of women, we want to find our perfect match and be loved. It's a custom in Latin America that men often pay because women want a man to demonstrate security. Once you get to know us you'll find Latina women make the most loyal partners that will stay by their man through good and bad (estar en las buenas y en las malas).

I hope you meet your beautiful Latina on LatinAmericanCupid and use these tips wisely. Once you create your profile, don't forget to read our Blog about WHAT YOUR FIRST MESSAGE SHOULD SAY. Good luck!