It's the best time of the year and Christmas with your loved one makes the holiday season even more special! And if you are riding solo this is the best time to shoot your shot. With all the holiday cheer, more people are more open to the idea of having a plus one. As such your chances of finding love are higher during this period leading up to Christmas.
So why not take a chance and create that profile! Couple up this season and stop watching "The Holiday" alone for the 100th time already. If you are already signed up on a dating site now isn't the time to have an inactive profile check matches, update your profile and find love.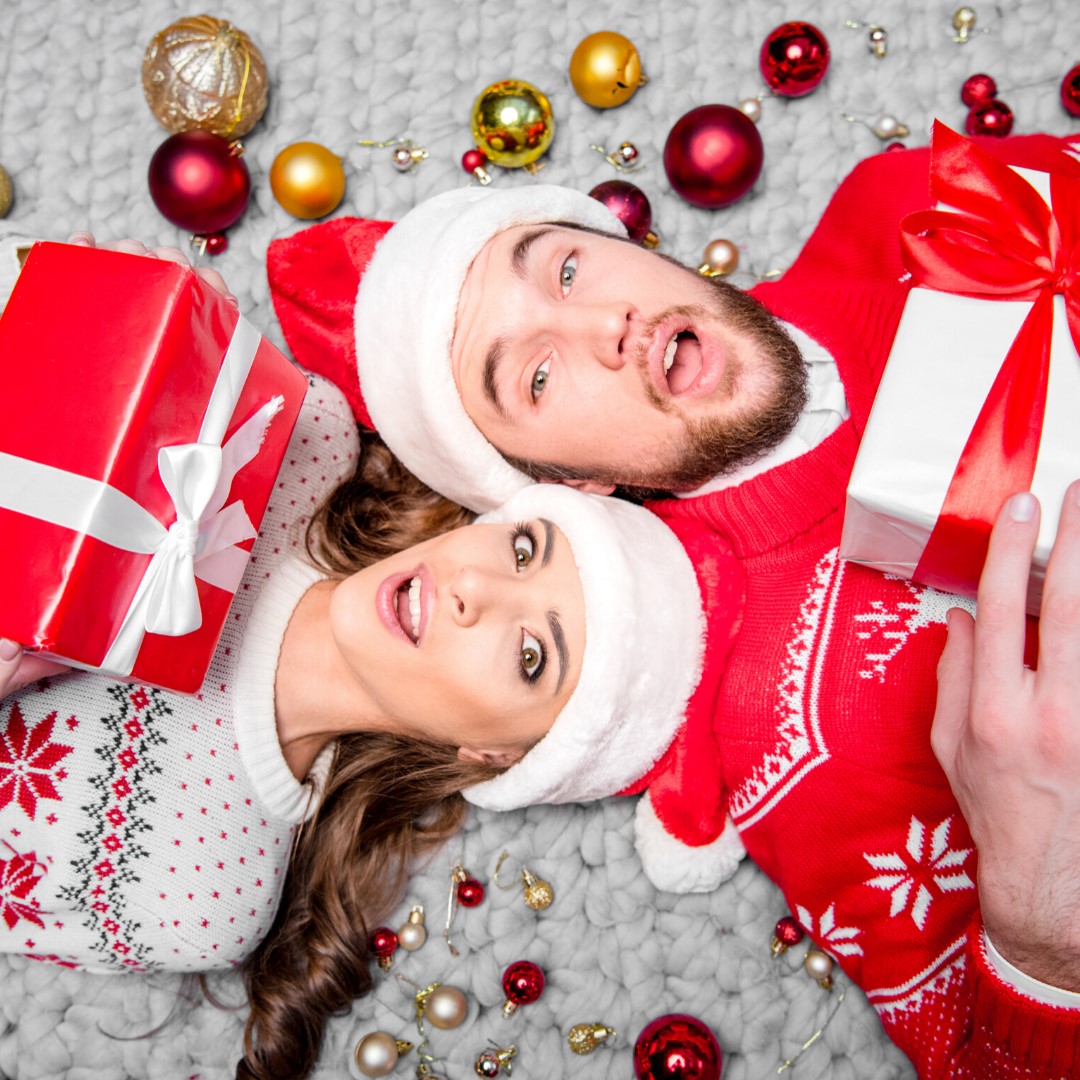 Spending Christmas for the first time as a couple could use some getting used to. The gifting spending time with families together attending Christmas parties as a couple you could get. Among fun way to fun ways to spice up your online relationship these holidays are Christmas traditions. Christmas traditions are a good way for couples to connect through shared meaning and purpose. Here are a few Christmas traditions you could adopt for your new relationship.
Embrace the holidays.
Go ice skating at the local park, browse the booths at a holiday market, have a night in with some wine and cheesy Christmas Specials, or get a photograph taken with Santa Claus at the mall.
12 Days of Christmas for your Lover
Put a fun spin on it to surprise your loved one this season! Surprise them with 12 little love notes or little gifts they get to open everyday.
Recreate your spouse's favorite memories
Memories from the early relationship or even before you met, such as baking Christmas cookies or watching Christmas movies.
Make holiday drinks.
Whip up both of your favorite holiday drinks and spend the night sipping and savoring 2019. Get creative with the recipes, maybe the two of you will come up with a signature drink. 
Host a potluck.
Make it a group date! Grab a few friends from both of your friend circles to say farewell to 2018. Stock up on the wine, and assign dishes to everyone who's coming. Organizing a fondue Christmas party is not only one of the greatest ideas for couples but the best way to get acquainted with other people your partner is friends with.
Decorating the Christmas tree together.
Shop for the ornaments you need then get creative with the tree this year. Make sure to buy something that is meaningful and fun at the same time! You'll work as a team and feel a whole new kind of satisfaction when you're done. 
Order Takeout And Break Out The Bubbly on Christmas Eve.
Buy a bottle of champagne or sparkling wine, light some candles, order from your favorite restaurant, snuggle up under the blankets with a mug of peppermint hot chocolate and tune in for a marathon of your favorite holiday movies.
A night so romantic it could be a fairy tale 
Taking your date out to dinner doesn't have to be a trip straight to the restaurant and back home, make it special by taking advantage of the many events that happen during the winter holidays such as light shows, Christmas markets and fireworks displays.
You can take advantage of these traditions, make new ones and create a magical Christmas for yourselves!