The traditional dating scene can be a tedious experience particularly if you are coming back to it after a while out of the game. It will likely mean night after night of bars, clubs, restaurants and blind dates all the while hoping to stumble across the right person looking for the same things you are. But if that doesn't sound like your cup of tea there is an increasingly popular alternative to finding love, which has the potential to save you time, heartache and not to mention money – Online relationships!
Following on from our previous blog Quick Guide To Dating European Women we will take a look at the top 5 reasons why an online relationship might just be the way to go.
1. Similar Interests & Goals
Remember the cliché movie scene where the lead actor meets his soul mate while haling a taxi or waiting in line at the coffee shop…well the sad truth is, more often then not, those meetings are just that, straight out of the movies. The reality is it's typically hard to find a person who shares the same life goals as you, who has similar interests to you and who wants the same things out of a relationship but online dating takes care of all of that for you! You enter in what you're looking for, what's important to you in a partner and then browse through user profiles until you find someone who stands out. At EuroCupid we have over 1 million Members so you will have no problems finding your perfect partner.
2. Staying Safe & Secure Online
There's no doubt, when you are new to the online dating world it can be a little daunting but that's also what makes it fun and exciting. In many cases dating online is a lot safer than meeting total strangers in person. But that being said, here are a few key things to consider for your online safety and security:
– Use the online chat before giving out your contact information
– Never divulge personal information like banking details, identity documents etc.
– Don't get too emotionally involved until you really get to know someone
– Get to know the real person by asking for photos and details about their life
Online relationships are fun and with the right measures in place you can easily ensure it stays that way. If you would like more information around online dating safety and security check out our full list of online tips before getting started.
3. Opportunity To Meet New People
As we covered in our Quick Guide To Dating European Women there are a range of reasons dating European women appeals to western men. However, short of jumping on a plane bound for Moscow, how would you realistically meet a European women without online dating?
Online dating sites allow you to exchange messages and enjoy instant chat, giving you the opportunity to establish a real relationship with people who you otherwise may never have met.

4. Save Time And Money
Let's face it, dating is expensive and time consuming! You could spend hundreds of dollars (or even more) taking women out on dates for months on end and there's no guarantee you will ever find someone you really connect with. Online dating reduces the element of luck and allows you to literally view dozens of user profiles an hour, increasing the chances that you will actually find someone who is a suitable date.
Many people spend months or years jumping between relationships and dates just waiting to find someone they can build a loving relationship with. By using dating sites you can be clear about what you want and easily meet people who want the same things.
5. Enjoy Increased Confidence Online
Confidence is key when it comes to meeting and connecting with potential dates but what happens when you don't have dating experience, you aren't sure what you are doing and simply put…you just aren't confident? Meeting people online, in the familiar surroundings of your own home and under your own terms can instill a profound sense of confidence that would otherwise simply be non-existent.
It's easier to start up meaningful conversations, talk about yourself, ask questions and exude a sense of confidence online without the usual pressures of first dates.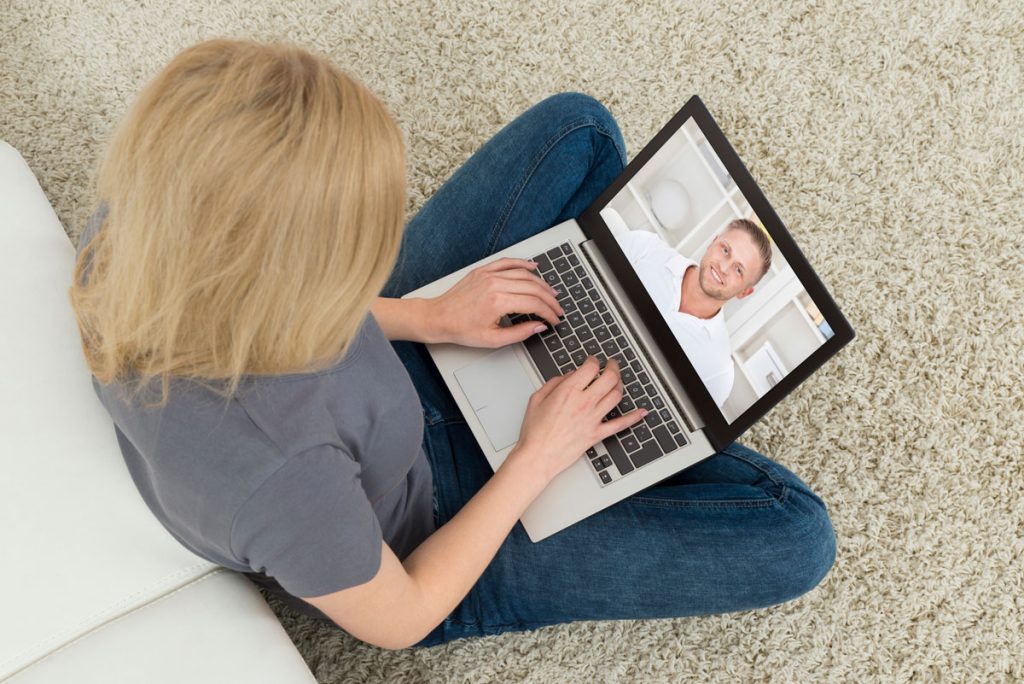 Of course, if you choose to meet face-to-face you will lose the shroud of the online dating scene but you will already know your date, you will already have made a connection and pressures of the 'first date' will be far more manageable.
At the end of the day, you will have likely tried the traditional dating scene in the past or maybe you are trying your luck at the moment but either way you have nothing to lose from giving online dating a go, try a site like Ukraine Date. Whether it's to meet people you otherwise wouldn't or to gain confidence and save time and money, the majority of people within the online dating world are all searching for the same thing – their perfect match. Someone they connect with, enjoy getting to know and someone they can imagine a future with. And who knows, maybe your soul mate is waiting for you right now.