It's no secret that traditional dating is hard work! It likely means night after night of bars and nightclubs or awkward blind dates with friends of friends and all this to find out you are both looking for something completely different. But before you reside yourself to a lifetime of this endless dating merry-go-round check out our Quick Guide To Dating Russian Women…you may just find what you've been looking for!
Why You Should Consider Dating A Russian Woman
Maybe you've thought about it before or maybe it's a completely new idea, but either way there are some key reasons you should definitely consider dating a Russian woman.
1) Across many parts of Russia there is a definite imbalance in the population where women outnumber men. Think of most nightclubs after 2am, except the exact opposite. What does this mean for you? Well with most things in life, it's easy to become complacent when you have a lot to choose from and sadly this is the complaint from many Russian women regarding Russian men. Put in some effort and it will go a long way and who doesn't like riding in like the knight in shining armour right?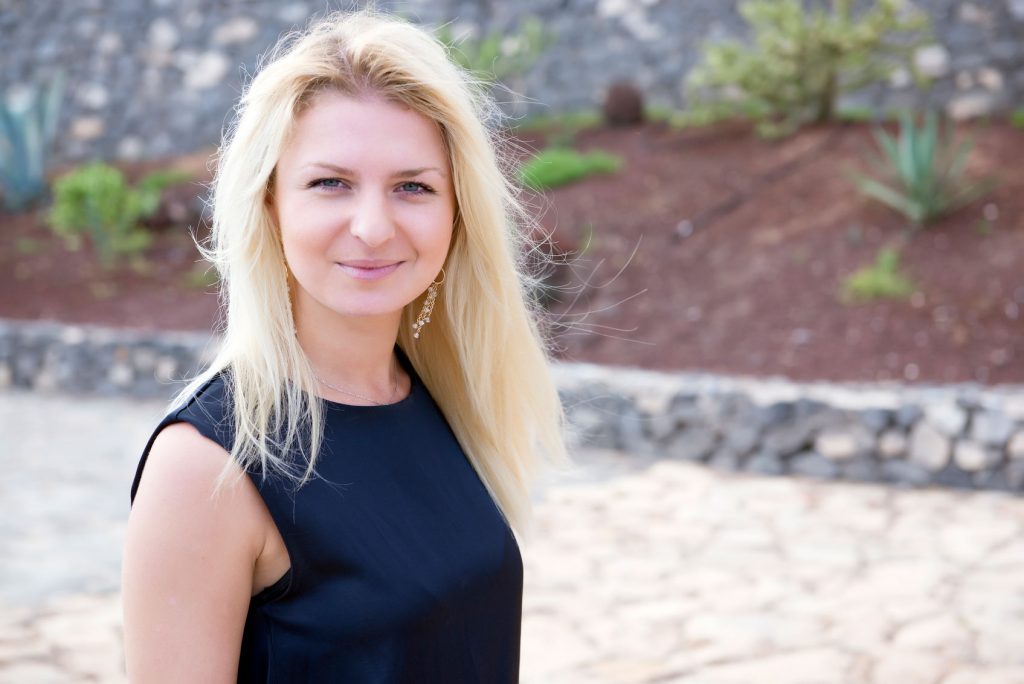 2) There is still a cultural belief in Russia that women should be married in their early 20s. If you're looking for a serious relationship and you're done with the endless stream of dates that never amount to anything, then dating a woman who is openly interested in marriage has its benefits. For example, you know you are likely to both share the same values regarding marriage and you know you are both interested in settling down and building a long-term relationship together.
3) On top of a range of attractive qualities, Russian women are renowned for being well educated and honest. This is something all to rare in today's regular dating scene. You will always know what your Russian date is thinking and feeling at any given point in time and if you are re-entering the dating scene after a while on the sidelines, this is a great quality. Russian woman are also extremely loyal people, proud of where they come from, their history and their family. This same loyalty is extended partners and you can be sure she will always be supporting you when times get tough.
Why Russian Women Will Want to Date You
1) It's no secret, as a Western man you are bringing to the table stability, both from a financial and a security point of view. This is not something to be ashamed of and in-fact can work to your advantage. We're not saying you need to start flashing your money around nor are we saying you need to show off your bling, but this is an opportunity to show that you are capable of providing for your date and living a comfortable life.
2) If you have an established life, career and circle of friends you might be pleased to know that many Russian women are happy to leave Russia for love. Of course, you may decide Russia is the place for you but it's always nice to know your future partner is flexible. While she will always be a Russian girl at heart, her willingness to leave her home country to be with you is a great example of Russian women's loyalty and commitment to the relationship.
How To Get Better At Talking To Russian Women
If you've been out of the dating scene for a while striking up a meaningful conversation can be tricky, if not nerve-racking. But fear not, here are some useful tips to make talking to Russian women a breeze.
1) Confidence is king. Like many women, Russian women find confidence attractive so it's important to come across as assertive without being aggressive. At Russian Cupid we make this easier by letting you start talking to your matches in a safe, supportive environment. It's important to remember, you are bringing a lot to the table so don't be afraid to show your confidence even through things like your career, your skills or personality.
2) Be proud of your family and where you come from. As we mentioned earlier, Russian women are very loyal people and proud of their history. By showing her that family values and being family-orientated is important to you, you can start to form mutual interests. If family isn't a major part of your life, talk about where you grew up, what life was like for you as a child or even funny stories from your past. It's also important that you don't do all the talking. Ask about her family and history, it's about building a connection on shared interests.
3) We're not saying you should try to be Jerry Seinfeld but don't be afraid to make her laugh. Along with confidence, a good sense of humour is one of your greatest assets. If in doubt, steer clear of the one-liners and any jokes underpinned by cultural context, remember you are both coming from very different backgrounds. It might take a while to find your groove but a genuine sense of humour will definitely stand you in good stead.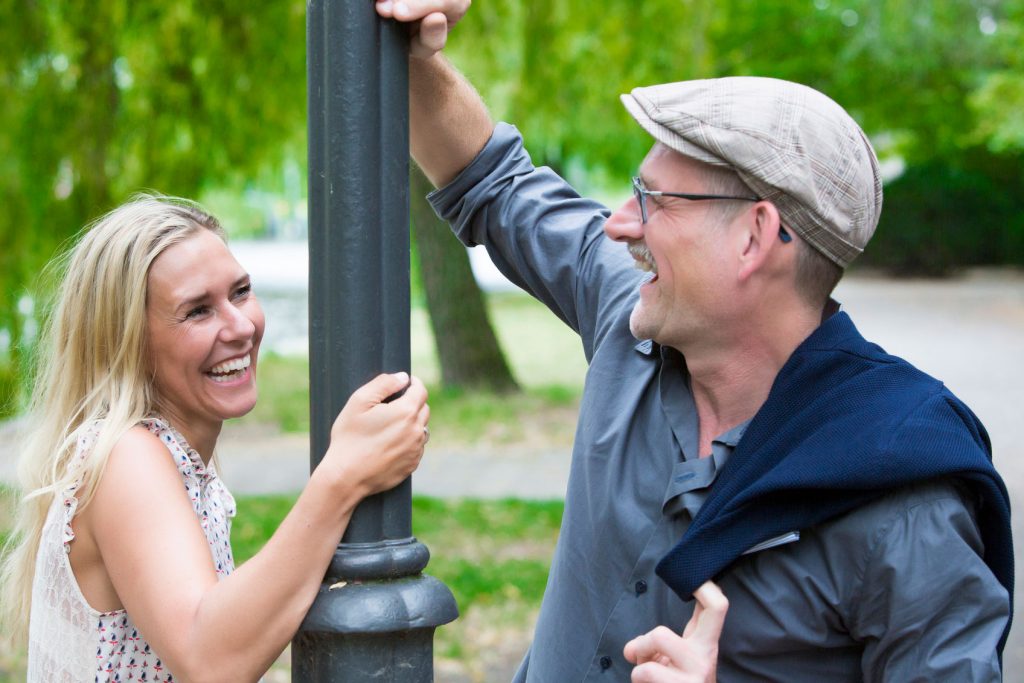 4) Try learning some Russian. You don't need to be fluent but having a go is very impressive and shows you care about her culture and where she comes from. Did you know Russian is actually considered easier to learn than many other languages? This is despite its grammar nuances and different alphabet. Drop a word or two into conversation and see the reaction you get, every one likes to see their date make an effort and even if you fail dismally, your date will be very impressed that you gave it a go.
5) It's not rocket science, but it's amazing how far a genuine compliment can get you. Like all women, Russian women love to be romanced and a genuine compliment is a great place to start. The cliché compliments like 'you have beautiful eyes' will only get you so far, pick up on things that are different like maybe she is wearing new earrings or a necklace, maybe she has done her hair differently or is using a different perfume. Again, these show you are genuine and making an effort.
6) Talk about things that matter. As we mentioned Russian girls are well-educated and sophisticated women. Talk about meaningful topics like what's happening in the news or the interesting book you just finished. Not only will this show you are well-rounded and educated yourself, but it will help build a relationship and mutual interests in things that really matter.
Cultural Dating Differences To Keep In Mind
Did you know it's considered extremely insulting to put salt on your food in Egypt? Or what about that it's considered unlucky in the Netherlands to give someone a sharp object as a gift like scissors? Or that writing a person's name in red ink in Korea usually means they are deceased? Wherever you go around the world there are cultural differences that you need to keep in mind and dating is no different.
Here are some cultural differences to consider when dating a Russian woman.
1) Generally speaking Russian women are very future-driven. In America and other western countries, there is almost a dating game in place where we all wonder about the future but no one talks about it through fear of seeming desperate. Russian women are very future driven and will often assess your ability very early on to fulfil a husband role or even a potential father to your future children. Don't be afraid to discuss the future or your goals and dreams. This shows that you too are future focused and not afraid of commitment or a serious relationship.
2) Don't expect Russian women to pick up the tab. This has nothing to do with Russian women being tight or frugal with their money. Contrary to Western culture, a woman not paying the bill is a matter of respect in Russia. In many places if a Russian woman was to offer to pay it would be seen as her assuming the man can't afford it and would be extremely offensive if she was even to offer.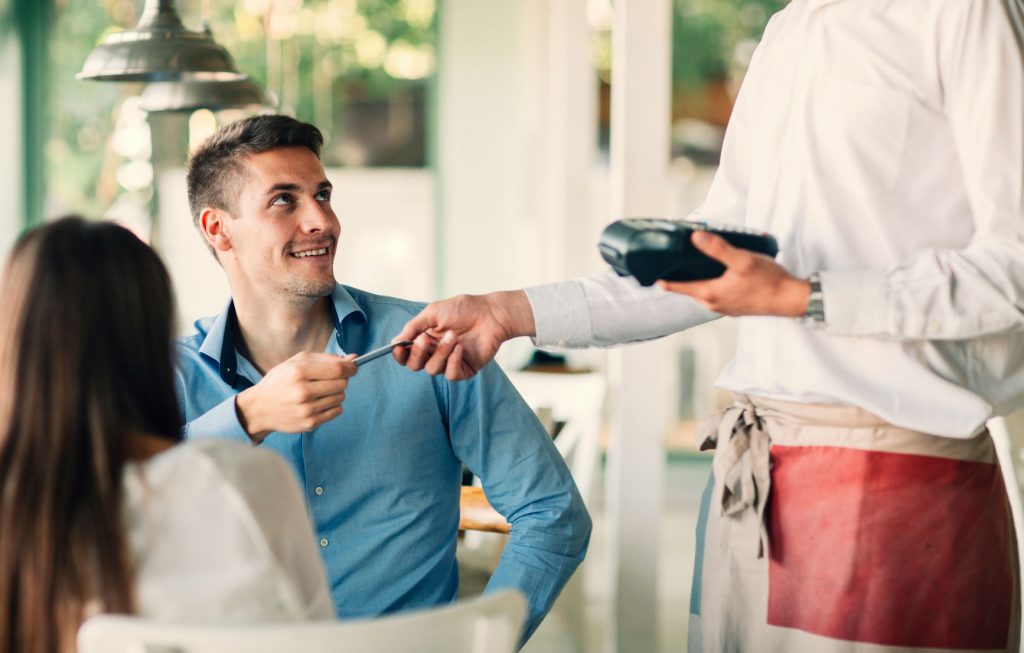 3) Leave the 'game' at home. We've discussed how Russian women are very honest and upfront people, well they also appreciate honesty in return. A man who is being deceitful or seen as trying to hard to impress is not valued from a dating perspective. Don't be backwards in coming forwards, as mentioned earlier, assertiveness is considered a strength.
4) Don't mistake casual touching for her necessarily wanting something more. Russian people tend to be very 'touchy' when they are talking with people they consider friends, so don't mistake a causal touch on your hand or stroke on your arm as her necessarily telling you anything more than she likes you as a friend. On the other hand, these are signs you are doing a good job at building a connection.
5) Don't start drinking without a toast. We all know Russians love their vodka but don't take a sip until someone (usually the host) has given a toast. It is considered rude and even desperate if you take a sip before the host has given you the go-ahead. Out on a date? Why not give a toast yourself and get things started on the right foot?
How To Improve Your Chances
We've covered a lot in this blog from getting to know each other to how to handle the date itself without crossing any cultural boundaries, but there are several easy-to-follow tips and tricks to improving your chances of success.
1) Dress the part. All women, including Russian women, like a man who can put in effort both in their day-to-day life and in their appearance. Still chatting online? Why not dress to impress with your photos? Have a shave, brush your hair or at least iron your shirt! Remember first impressions count and your photos are probably the first time potential matches will be laying eyes on you. Maybe you've been chatting for a while and you are ready to meet, this is where you can really kick up a gear. Depending on your date, have you thought about a well-fitted suit, maybe updating your wardrobe or investing in some decent aftershave?
2) Be a gentleman. Again, this is not rocket science. All women appreciate a man who is willing to go out of their way to please. As we've mentioned a little effort goes a long way so hold the door open, slide out the chair and show up with flowers.
BUT and it's a big BUT be careful with your choice of bloom. Yellow flowers signify a break-up and red carnations are reserved for war veterans.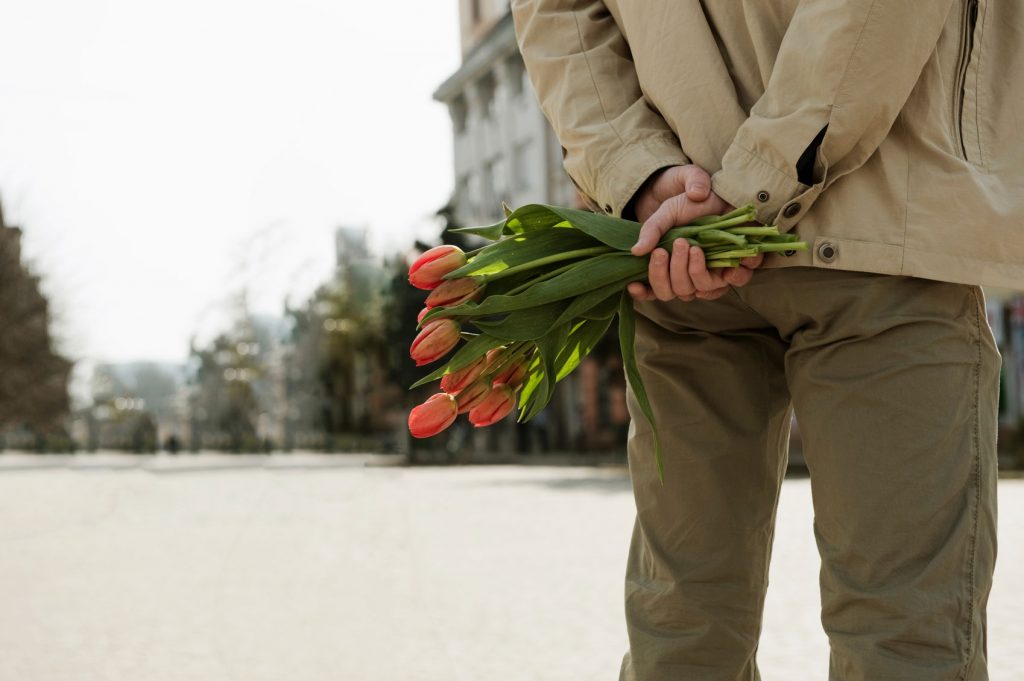 3) Take charge. Not too many women are looking for a man who will just stand back and go along with the flow. Russian women appreciate men who can stand up, take charge and be assertive. Don't be afraid to speak up if you want to go somewhere in particular for dinner, want to see a different movie or want to order another drink before heading off. Again, being honest is a strength and showing that you are capable and assertive will be well appreciated.
4) Know what you want. It might seem obvious but until you know what you want it's hard to know if she is the right woman for you. Of course, flexibility is important but understand what you are looking for, is it marriage? Is it a future mother to your future children? Is it a bit of fun and you'll see what happens? These are important questions. If you know the answers to what is important to you, you will be better placed to understand whether she fits the bill.
At the end of the day, you are looking to meet a genuine woman who appreciates you for you. With that in mind our biggest tip we can give you for dating Russian women is to be yourself. Pretending to be something you are not will only get you so far and as we've covered throughout this blog, Russian women in particular appreciate honesty.
Feel like you're ready start the journey and meet the love of your life? What are you waiting for? Create your free profile online at RussianCupid today!